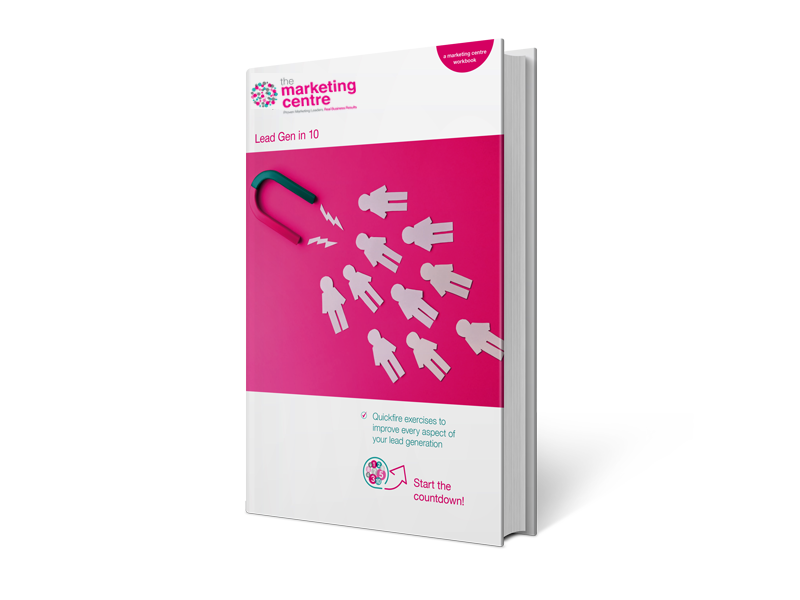 Guide
Lead Gen in 10
Quickfire exercises to improve every aspect of your lead generation
Everything you need to know about generating more leads
Every business owner wants more leads. But it's important to approach lead generation in the right way, or you can end up investing in tactics that don't deliver reliable returns. Or overspending on generating new leads when you should be focused on converting more of the leads you already have.
This workbook will give you five quickfire, practical exercises that will improve every aspect of your lead generation.
We believe that marketing is a holistic process that touches every part of your business, from branding to technology to retention. Lead generation is an important part of this process.
Use the link below to get your copy - no registration required.
By the end of this guide,
you will learn:
Define what a 'good' lead is for your business and get sales and marketing to buy into that definition.
Calculate how many leads you need to hit your revenue targets.
Choose the right approach from a wide range of tried-and-tested lead generation tactics.
Map out the roles and responsibilities you need to push leads through the funnel faster.
Improve the number of leads that become paying customers.
Frequently Asked Questions
Why do I need to fill out the information requested?
We will always keep your personal information safe. We ask for your information in exchange for a valuable resource in order to (a) improve your browsing experience by personalising The Marketing Centre site to your needs; (b) send information to you that we think may be of interest to you by email or other means; (c) send you marketing communications that we think may be of value to you. You can read more about our privacy policy here.
Is this really free?
Absolutely. Just sharing some free knowledge that we hope you'll find useful. Keep us in mind next time you have marketing questions!