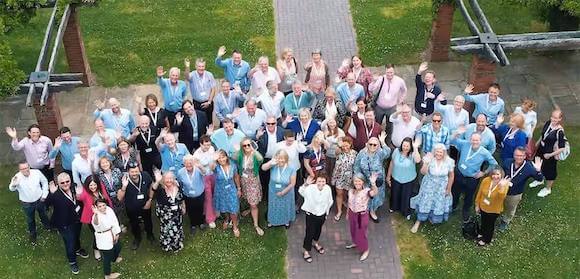 Proven Marketing Leaders. Real Business Results.
We are a team of over 100 proven Marketing Directors trusted by over 1500 South African and UK mid-market business owners to help them make smarter marketing decisions and grow their business.
✔ Proven track record
✔ Cost-effective access to top marketing leadership
✔ Small and mid-market specialists
✔ No long-term contracts
How we can help you
We are passionate about helping businesses grow. Our proven Marketing Directors use their skills gained from working with businesses across all industries and sizes to deliver the results that matter most to your business.
Our flexible approach gives you full control whilst also being a far more affordable option for your business, giving you the experience you need, when you need it.
South Africa and the UK's largest and most experienced team of marketing leaders
Our 100+ Marketing Directors come with many years of experience working with respected brands. They share knowledge and opinions with each other to ensure you get the benefit of the entire team.
Real marketing that gets real results
Our Marketing Directors are focused on business goals, not vanity metrics. We give advice rooted in strong marketing and business principles, not the latest fad.
Experienced leaders that are on your side
Our Marketing Directors are invested in your success, care about your business and are here to help support you in achieving your goals.
Proven track record and methodologies
You benefit from the experience of a proven Marketing Director supported by an array of tools and frameworks that guide better, faster marketing decisions and results.
Trusted suppliers
We have relationships with a wide range of high-quality suppliers, so you can work with trusted people that deliver reliable results. We don't take money from suppliers so you know our recommendations are 100% objective.
Flexible terms with no long-term commitment
You don't need to commit to a long-term contract and you can cancel anytime, no questions asked. You won't have to deal with any of the admin of hiring a full-time employee and we can flex our service to help as much or as little as you like.
Affordable prices
We pair business owners with world-class, part-time marketing talent at a price point that suits small and mid-market businesses. Often less per month than a marketing manager.
Marketing leaders from
world-class brands
Our team have decades of experience growing businesses both big and small.
"For a fairly small investment, Stephanie has saved so much time and money. I sleep better at night knowing I can focus on running the business."
"Jane saves me a lot of time and headache. We're on track for a hugely successful year and we are getting the right sort of new business to grow well."
"Michael was instrumental in helping us to define our strategy and open up new opportunities for the business."
"David got quickly involved with our business and our ambitions for growth helping us to develop a marketing strategy that enabled strong marketing foundations supporting positive results for the business."
"Mark got to grips with our business and our ambitions for growth, quickly, helping us build our brand and develop a marketing strategy that realised positive results for the business."
The Marketing Centre bought a fresh approach to the way we approached our marketing, they helped to drive the company forward at a critical time in our business. Without doubt the work

Fareeda

produced

and the expertise delivered far exceeded our expectations.

Our Marketing 360 Assessment
Business owners can become confused about marketing and that's totally understandable. Between marketing consultant's jargon and your sales team potentially considering marketing as part of their departmental function, it can become difficult to know how to move forward effectively.
The Marketing Centre 360 framework cuts straight to the chase, encapsulating our no-nonsense approach to marketing.
Less trial & error
Tired of switching from one tactic to the next hoping something will stick? We'll analyse your business and customers to identify the right combination of messaging, channels, tactics and campaigns to unlock growth.
Better ROI
Our Marketing Directors have years of experience managing small, mid-size and large marketing departments and increasing Return On Investment on budgets of all sizes.
More leads & sales
Every business owner wants more leads. We'll fine-tune your marketing and sales processes, to generate more leads and reduce sales cycles.
Build a better brand & reputation
Together we can build a distinct, memorable and compelling brand that's aligned with your customers' needs and priorities.
Keen to meet one of our proven part-time marketing directors?
Leave your details and we will get the right person to contact you.