Challenge
Simonsig Wine Estate's sales and marketing team needed a tool that captures the Simonsig story, and explains the Estate's location and proximity to Cape Town. Primarily aimed at foreign clients and visitors whose first language isn't English and when a verbal explanation isn't suffice or possible.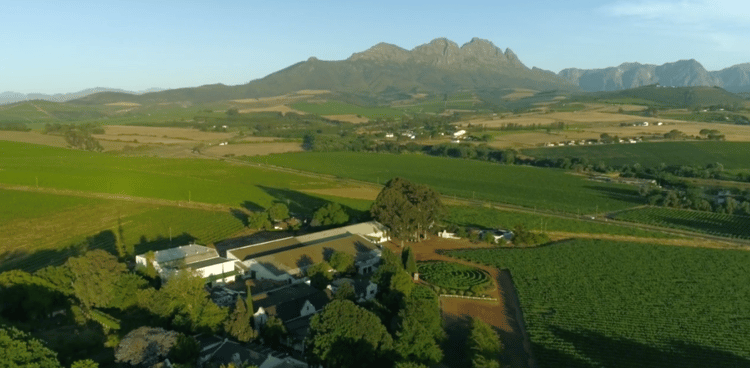 Solution
A 6 minute video that tells the rich story of Simonsig honestly, with feeling, professionalism and substance. The script and footage takes you through the many facets of Simonsig's heritage, provenance, pioneering attributes and commitment to social and environmental aspects.
Subtitled versions are available in Mandarin, Russian and German for Simonsig's key international markets.
An easy to use promotional tool that the sales, marketing, tasting room and wine-making teams use at a variety of locations and for a range of clients and visitors.
The video has removed the language barriers that often limit conversation during meetings and at events.
Positive feedback from important markets.
"We are applying the Simonsig video with great effect in both the local and international markets. This video is in my opinion the first professionally produced video of Simonsig that objectively and positively covers all the important aspects and features of this esteemed estate.

It has been used with great success and enormous pride in important markets such as Russia, China and the USA. The subtitles used for markets in Russia, China and Germany are an important added benefit that contributes to the success and value of the video. The overall reaction in these markets concerning the video has been very positive and constructive.

The video has become an important tool for our agents and sales staff to professionally present Simonsig on both the international and local stage. I am personally, as Head of Sales and Marketing, very proud to use this video in my presentations with the objective to provide traction to the brand and generate more sales."
Jacques Jordaan, Head of Sales and Marketing, Simonsig