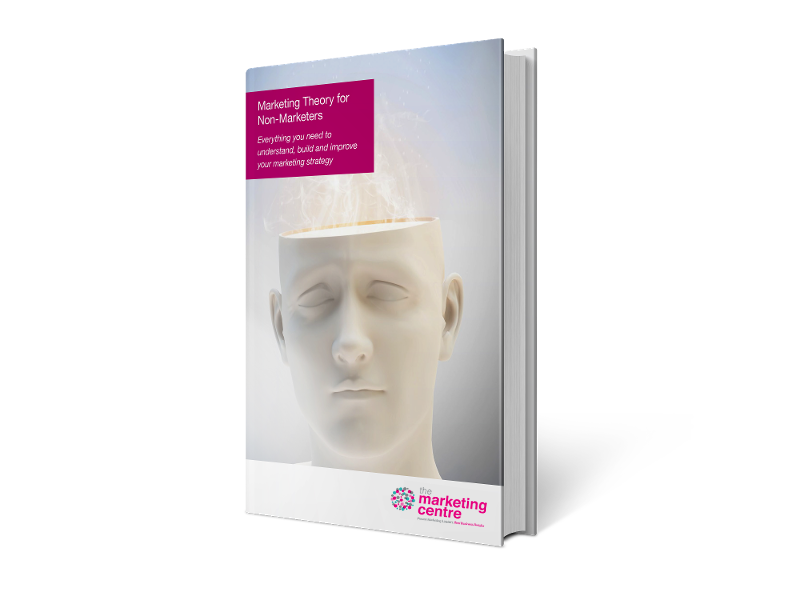 Guide
Marketing Theory
for Non-Marketers
The Step-by-Step Guide to everything you need to understand, build and improve your marketing strategy
Marketing strategy is underpinned by marketing theory. Understanding marketing theory helps you, as a business leader, to identify the areas of your marketing that need work. It helps you assess the marketing work your agencies, suppliers and staff are doing, and grasp whether what you're spending on marketing is worth it.
In this guide will cover customer approach, the importance of branding, planning and approach; and execution. We will break down each of these areas and approach them theory by theory, looking into the hows and whys of market segmentation, customer retention, lead generation and sales alignment. We will show you how all these components fit together and work with each other to foster marketing success
Use the link below to get your copy - no registration required.
"Without effective marketing, businesses can't grow. Without marketing theory, marketing can't be effective."
The Marketing Centre
What is marketing theory for non-marketers.
How to understand your customers.
The importance of branding.
How to plan your approach (ROI, Budgeting, Planning, Lead Generation, Sales alignment, Customer retention).
How to execute your plan (communication channels, data).
Frequently Asked Questions
Why do I need to fill out the information requested?
We will always keep your personal information safe. We ask for your information in exchange for a valuable resource in order to (a) improve your browsing experience by personalising The Marketing Centre site to your needs; (b) send information to you that we think may be of interest to you by email or other means; (c) send you marketing communications that we think may be of value to you. You can read more about our privacy policy here.
Is this really free?
Absolutely. Just sharing some free knowledge that we hope you'll find useful. Keep us in mind next time you have marketing questions!