On-demand webinar
Love your disruptors
Thriving not just surviving in times of change
Let's start with a simple question... "In a world where there is no 'normal' and definitely no such thing as the status quo. Would you rather be positively disrupting your market? Or being disrupted by someone else?"
In this webinar Steve Houghton-Burnett, accredited Vistage Speaker and Fractional IT Director at Freeman Clarke, shares some actionable insights and tools that cover the people, process and technology side of innovation and change. Addressing two fundamental types of innovation and seven ways that existing products and services can be restructured and repurposed, or, that new products can be created.
What you can
expect to learn
In this webinar you will learn:
Why staying true to your core principles will give you longevity in a disruptive market.
A repeatable process to allow you to continually innovate in any marketplace.
Speaker
Steve Hougnton-Burnett
Steve is a business change specialist having held senior roles in IT Management including Chief Information Officer (CIO) and Chief Technology Officer (CTO) within several multinational organisations. He has successfully delivered transformational projects and programmes with budgets of between £150k and £4.5 million and with organisational benefit contribution of between £2 and £65 million. Most often he is engaged as the Director of Transformation within the client team.
Steve thrives on positive disruption and loves to see organisations take advantage of emerging technologies to create solutions that simply would not have been possible previously. He believes change is the only constant.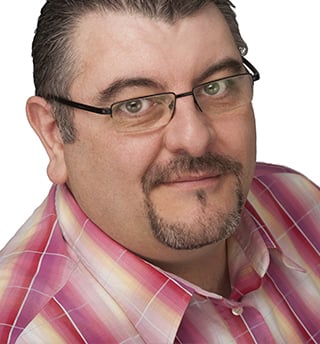 View our on-demand
webinar today
You're one step away from finding a wealth of marketing knowledge and business insights in our on-demand webinar.