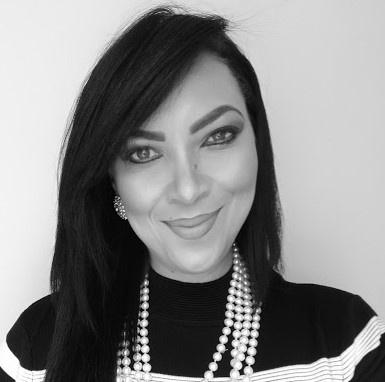 Guinevere Thomas
Role:
Marketing Director
Region:
Gauteng
Guinevére has more than 15 years experience in all disciplines of Marketing within the B2B and B2C markets. She is skilled and diverse in the Engineering field, Construction markets, Infrastructure, Mining, Industrial (light and heavy), Aviation & Aerospace, Architecture, Automotive, OEM, Signage, Packaging, FMCG, IT and Telematics sectors.
She assumed marketing responsibilities within the Southern and East West Africa regions and has held key senior positions in strategic marketing management in relation to business modeling through strategic marketing, planning, implementation, revenue generation, forecasting sales potential, costing models and target market assessments built around customer centricity.
Her acquired entrepreneurial and leadership attributes has enabled her as a strategic, creative, results-orientated and innovative thinker to ensure and improve robust business efficiencies through logical and analytical solutions-based methodologies and practices for business, product and brand feasibility with a critical focus area to ultimately achieve revenue for various organisations.
Experience
Head of Marketing: Cartrack Limited SA & Africa
Development, implementation and management of the SA & Africa marketing strategy encompassing Through-The-Line (TTL) advertising strategies within a R30 mil budget. Developing digital/social media strategies by creating high ROI lead and demand generating initiatives through the B2C and B2B customer base.
Group Marketing & Communications: Infrastructure Specialist Group (ISG) SA & Africa
Drove value-added processes and service improvement delivering on operational plans and objectives and enhancing operational excellence for ISG (comprising of 3 subsidiaries).
Provide specialist input through the investigation of market opportunities for operational, process, quality, standard and service optimization for the group through developing go-to-market plans.
Lead and manage cross functional teams by providing a meaningful context, setting performance standards, specialist advice and support for 30 geographical locations.
Manage and execute the consolidated marketing roadmap including product launches.
Communicate benefits, risks and innovations in area of specialization to EXCO.
Implement effective financial control, management of costs and corporate governance in area of accountability.
Implement processes which builds customer service delivery excellence.
Digital marketing strategies according to Search Engine Marketing strategies and provide continuous feedback for enhancements.
Product & Marketing Management: 3M SA & Africa
Oversee all marketing functions for extensive product portfolio of over 6,000 products, targeted at 60 different market segments.
Manage diversified product lifecycles.
Drove new project revenue through Lean Six Sigma Project Management tool and stretched targets per product line for the Africa subsidiary.
Rationalised product portfolio and improved business efficiencies: incremental revenue of 78% increase.