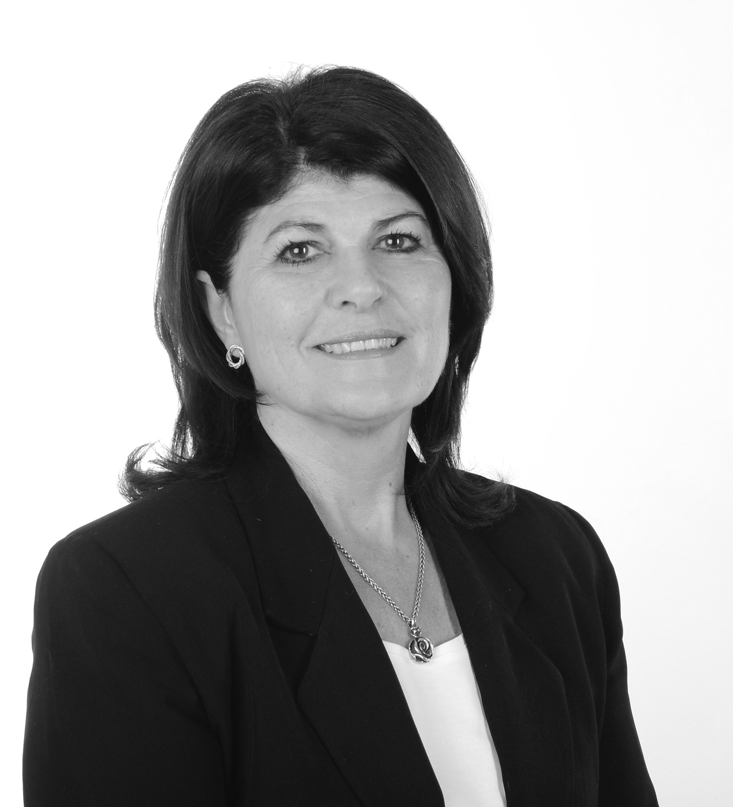 Kim van der Merwe
Role:
Regional Director
Region:
Gauteng
Kim has a broad general management skillset, underpinned by a strong operational foundation. She has held managerial positions in private and public listed companies over the past 30 years. Her passion for marketing paired with strategic business development skills makes her an asset to our Gauteng leadership team. Her background has included senior sales and marketing, strategy and account management roles at Vox Telecoms; Neotel Telecommunications; Intuate group; ATIO Corporation; Imperial Bank; Balboa Finance; Shatterprufe; Volkswagen, Eveready and Bostik. Kim is goal-directed, focused and passionate about making a difference and she attributes her success to her customer-centric approach, unrelenting drive for results and delivering value.
Experience
ATIO
Strategically managed the Ekurhuleni Metro Municipality account, significantly improving customer service turnaround times & client relations during a very difficult period of the introduction of their new CRM system. Won the Kenya Commercial Bank account for Call Centre telephony solution to the value of R4,5million (phase 1). Strategic Account Management (Kenya Commercial Bank; Vox Service Centre; Thuthukani Information Technology Services; Ekurhuleni Metro Municipality; Medikredit; Integrisure; Westcon; ICASA; etc)
Neotel Telecommunications
Successfully bid and won deals for clients in the Banking Sector (ABSA; ABSA Capital, Investec; Standard Bank; Citi Bank; Transnet).
Balboa Finance Group
Developed a comprehensive CRM strategy for implementation in the Contact Centre
Reduced call abandonment rate by 94% within 3 months
Improved client contact handling by 53% within 3 months
Increased Credit Control collections from R30 000 per month to R600 000 per month – within 6 months
Increased EAO collections from R3 million per month to R4,5 million per month – within 1 year
Successfully improved and stabilised the IT network in preparation of the implementation of a Contact Centre
Successfully implemented Contact Centre telephony system across the 5 divisions within the Group
Mapped and implemented proper process flows and work flows in the Contact Centre
Vox Telecoms
Managed a team of 10 Key Account Managers
Responsible for a client base of 500 clients with R30,000,000 billing revenue per month.
Successfully managed a sales pipeline of R100,000,000
Intuate Group
Programme managed the sourcing and delivery of IT and Call Centre solutions to a large retailer.
Responsible for account profitability, growth and customer relationship.
Business insights
by Kim van der Merwe