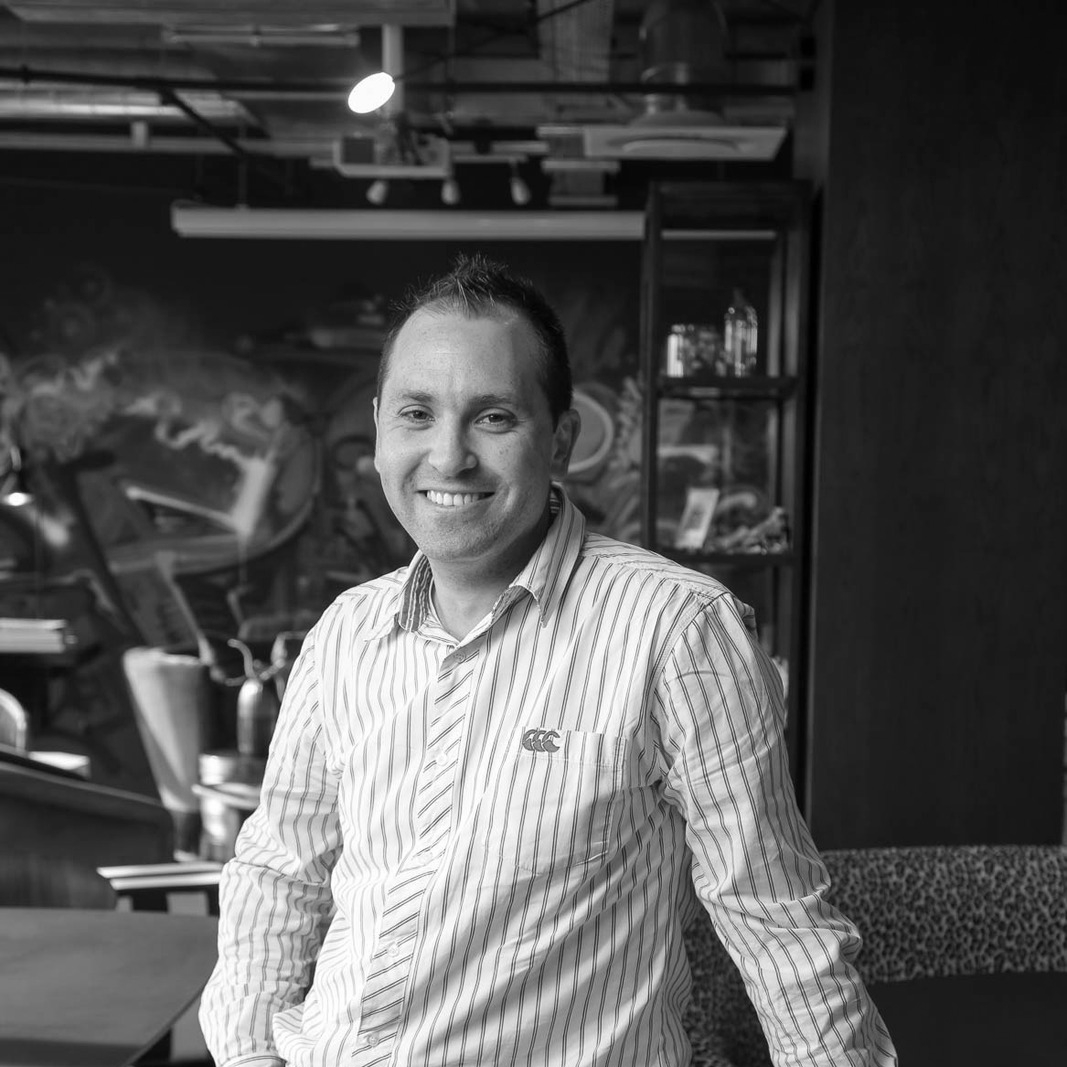 Daniel Serman
Role:
Marketing Director
Region:
Western Cape
Daniel is a dynamic individual who specializes in the collaboration of traditional and digital marketing primarily for B2B clients in a strategic and results driven manner.

He brings well co-ordinated marketing solutions to the table in a structure which allows activities to be measured and implemented easily.

Daniel won The Marketing Centre South Africa 2017 Marketing Director of the Year Award alongside his brother, Joel Serman as a Marketing Director Team.
Experience
Fair Cape Dairies
We currently run a cause related market strategy which has won a number of local and International awards. The strategy pulls through all of the clients communication and now is so crucial and vital that it has impacted all of their procurement decisions as well as created a new direction for the company and the type of product they put onto shelves
Crown National
Research into critical elements of their national offering and competitor analysis ensured that the realignment of certain key business units increased their efficiencies and output to grow their market share in these areas. Key brands also grew up to 41% through this process.CISA
Brand reach increases by over 350% and CPM decreased by 77% through a tailored and segmented digital strategy. Sales in segments overseen increased by 84%.
Research Collective
Through our research vehicle we have run a number of qualitative and quantitative research programs which allow the client to make far better and more informed strategic business decisions about their marketing and communication to the absolute accurate target audience. Part of our philosophy is to always conduct some amount of research to underpin the marketing strategies and activities we oversee. Our latest project has assisted a 32 year old Community news publication plot their new strategy for the next 10 years.
Bitzer
Our development and implementation of a Business to Business sales and marketing strategy has redefined the way they interact with clients and end users. Our interventions have been acknowledged as being the driver of the new marketing focus of their entire organisation – sales have increased by 85% in the segments we have been involved in.
Interactive Sport
Through a networking marketing campaign I was able to grow a start-up brand from its inception to a National and Continental Industry leader. Peaking at in excess of 1000 clients I was able to tap into a gap in the market and ensure that our offering fulfilled a void with a huge need. I am ensured that during the growth phase the company focused on diversification of their products and counter acted seasons fluctuations with their wide range of offerings

Umbro SA
During my time working with the brand I oversaw a number of changes in the positioning of the product within the market to allow the company to fill gaps which existed. The marketing activities allowed the company to work hand in hand with its strengths to fight for market share. I helped achieve an annual growth of 40% year on year and was appointed as a director of the business

Tuna Marine
Our strategic sales and marketing intervention increased total market share by 36.7% regionally and 30.5% nationally at a time when the sector was experiencing a downturn. Our in depth investigation into the full sales cycle ensured that we could impact the process at the desired points ensuring great success
Business insights
by Daniel Serman